Tips for Creating ContentIf you manage a social media page, data from your followers always comes in handy. But did you know that you can use this data gold mine to predict the content your audience craves? 
The pattern of consumption, engagement, and sharing that your band of followers creates can help in fortifying your content strategy. In this way, you will be able to produce content that will not only be read but will also be shared! 
Let's take a look at some tips and best practices for creating content your audience wants to read. 
The Magic Formula: Data-driven Content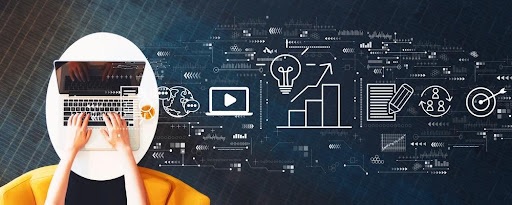 There are plenty of ways to come up with ideas for your content. However, if you're aiming to rank well in search engines, you need to create content that people really want to read.
Having lots of content that is created based on your audience data will help you achieve this goal. Simply having lots of content will not be enough, as a definitive strategy is needed to capture what your readers aspire to read.
You might want to focus on one niche for your blog. This means you need to generate a lot of content focused on a topic that interests your target audience. 
What are people searching for under this niche? The only way to decide which topics to write under that niche is to look at the data. Otherwise, what you are doing will not translate to your goals.
Tips for Creating Viral Content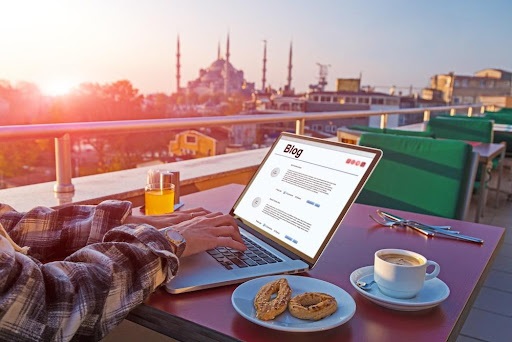 As content creators, the way you strategize your content must be dictated by data. This will ensure that your time and effort to produce it will not be wasted. Producing content should not be based on trial and error.
Here are some valuable tips you can follow for creating viral content:
Data is King
An old saying still rings true today: what does not get measured does not get managed.  Hence, you need to have tools to mine and analyze data and use it to your advantage.
Many apps will give you an inkling of what types of posts people read and share. You will know when people share with social media buttons that are embedded on your site. Bank on this data, and you will surely connect with your audience.
It also pays to observe what your competition is doing. This will give you an idea of what worked and what fell flat.
Bank on What People Are Searching for
Search volumes are also one good data set worth studying. When you create content, your goal is to provide an answer to something people are searching for online.
This way, your content will have a better chance of ranking in the search engine results pages (SERPs). The key to getting high rankings in the SERPs is to create content for a search keyphrase that people are searching for, as well as answering the question or addressing the topic in detail (and better than the other first-page SERP results). 
A simple search on Google for a specific keyphrase will also generate suggestions. These suggestions are based on the search activities of Google users, so they're a good benchmark for getting started. 
Tips for Creating Content 
While the data generated by your social media followers' activities is valuable, it won't be enough alone to get the results you're looking for. You also need to create clear, engaging, and high-quality content. 
The tips below work for almost every niche. Following these best practices will surely help you create content that people will not only read, but share!
Write Simply and Clearly
It cannot be overemphasized that hard writing makes easy reading. In other words, it all boils down to writing the content. 
The basic rule of thumb when producing content—whether for social media or your blog or website—is to write in a manner that is simple and clear. People tend to get bored with kilometric sentences. So, as much as possible, write shorter sentences to keep the article flowing and your readers reading up to the end of your article.
Keep Focused
Writing concisely and focusing on your chosen topic do wonders in content writing.
You need to get straight to the point. Too much fluff wastes readers' time and makes them less likely to click on your articles in the future. On the other hand, if you communicate your thoughts and information concisely, your readers will be more likely to click on your other articles—because they know your content will answer their questions in short order.   
Avoid Click-bait Headlines
Deceiving your readers by way of using click-bait headlines is a no-no. As much as possible, you need to be truthful to your readers. The content of the whole article should be encapsulated in a short yet catchy headline. It should not be the other way around.
Remember that people will share your content for its useful information. They cannot get that in less than 10 words in your headline. Much of the information they need is found in your paragraphs. Common sense dictates that you give readers what they need in your writing.
Study Headline Construction That Works
By looking at your own data, you will have a sense of what types of headlines perform well. The headline is one of the valuable currencies of the internet. Write it well, and it will deliver.
Why are headlines important? They deliver the first impression. As such, make it catchy yet relevant, but not inaccurate or click-baity. Study the headline formula of other successful sites and apply it to your own website or blog.
Know Your Readers
A good writer has the reader's best intention in mind. Therefore, when writing content, you need to ask yourself how this will be interesting to your readers.
Otherwise, you will end up wasting your effort as you will not get your message across. Even worse, your content marketing spend won't translate to profit. 
If content is king, the reader is queen. So make them central to your writing process, and everything will go smoothly.
Do You Want To Write Content That Will Be Read and Shared?
As a content writer or content producer, the only secret to writing content that gets read and eventually shared lies with you. While data can guide you in coming up with topics based on readers' interests, it still boils down to your writing. 
It's never too late to gear up to achieve your goal of producing viral content. The previous tips will help you as you navigate the content creation process, produce more engaging content, and grow your business as a result. Here's hoping that the odds be ever in your favor!